FREE (requires Standard package)
The Equisoft Vet App is used in conjunction with EquisoftLive and is designed to streamline activity input.
Synchronise with your EquisoftLive account in seconds, giving you access to your horse records on the go. The App is fully supported by our online helpdesk and is accessible both online and offline.
Record all Vet activities including, reproductive examinations, vaccinations, treatments, worming etc.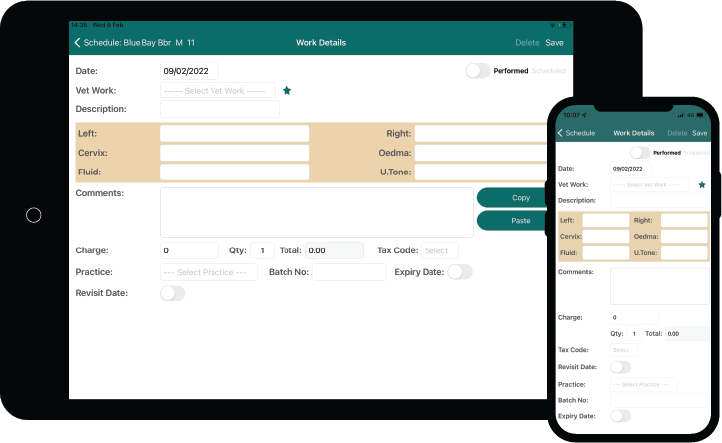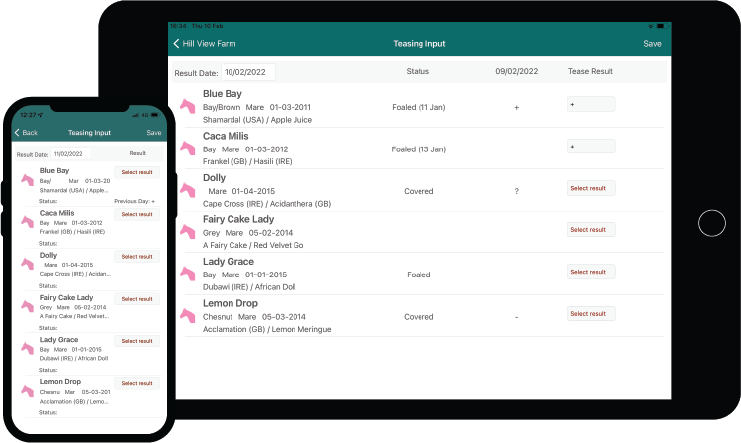 Input teasing results individually or in bulk.
Access Vet history at a glance.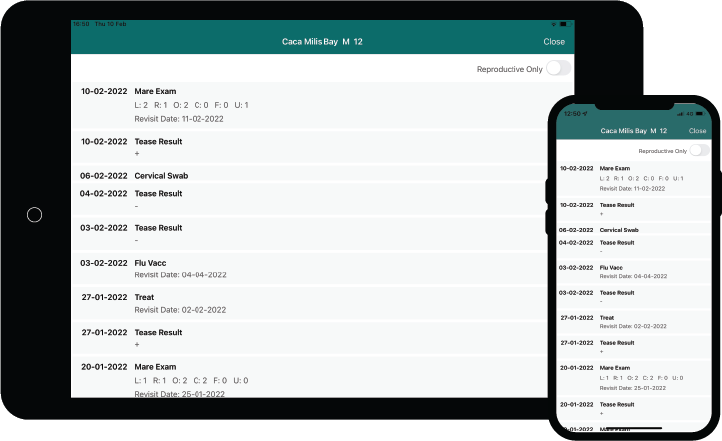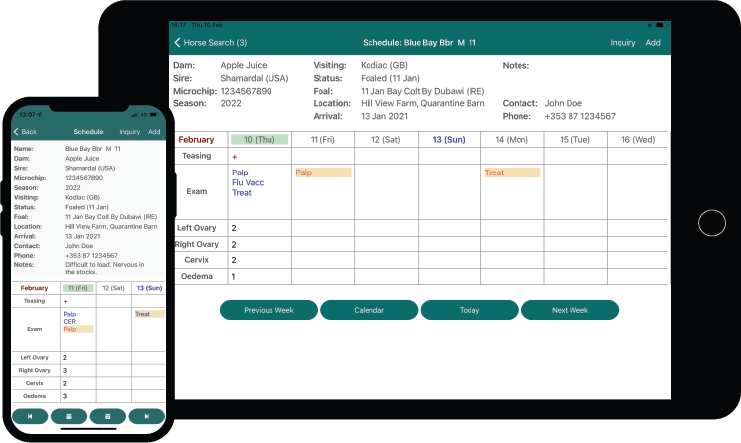 Calendar overview of work with revisit dates.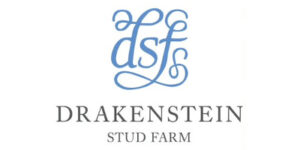 "Equisoft has always been a progressive, innovative company aspiring for quality, effectiveness, and great customer care. Their new Vet App is used by us every day and saves us time from having to enter all the information onto Equisoft. When you are done at the crush, all you need to do is press the sync button when you are connected to WiFi and the vet work is uploaded to the website. Offline on your iPad, you can search the mares breeding history including teasing work and covers and add in vet work, medications and revisit dates. It is convenient and easy to use. We will definitely recommend this App to other thoroughbred breeding operations that are serious about being efficient with their time and keeping up to date with technology to help manage and maintain a world-class Stud farm."
Tarryn Liebenberg
Drakenstein Stud Farm