€45/month - Optional add-on (requires Standard package)
Billing package allows you to create Invoices to horse and horse owners registered in the EquisoftLive database.
Total Flexible invoice layouts are available with options to show full payment details, Tax Analysis and hide/show various elements. Invoices can be configured to print in detail or summary format and there are options to print one or multiple horses per invoice. There is a suite of supporting lists (by horse/owner/charge type) to help manage the financial records created each month or year. All billing reports can be exported to Excel for further analysis. Printed Invoices can be exported to 3rd party Accounts Systems with full controls on tax, and revenue analysis.
The generation of Board/Keep/Training Fees is automatic using:
Horse Arrival & Departure Dates
Daily Charge Rates (that can be adjusted on demand)
Horse Ownership Records (that can be adjusted on demand)
Client Invoices can be emailed using our ZIP facility.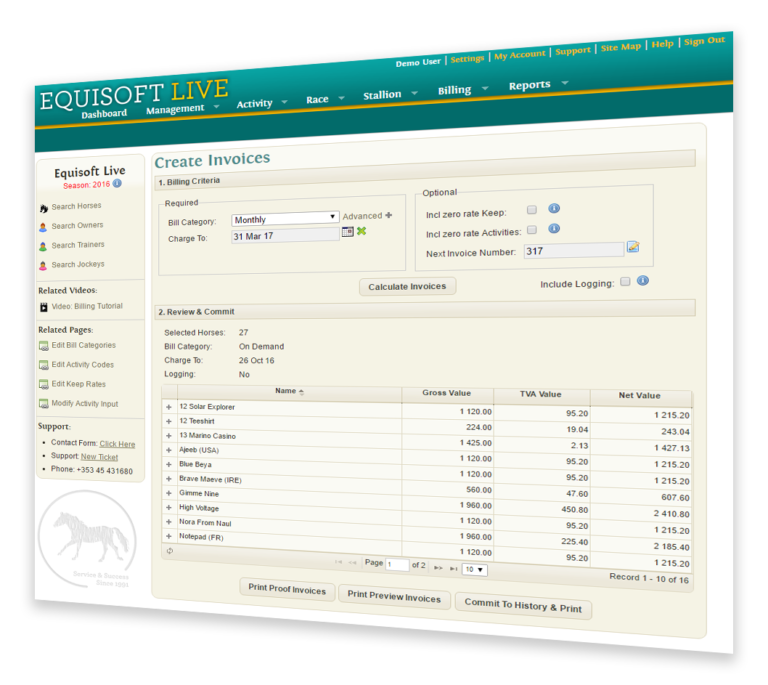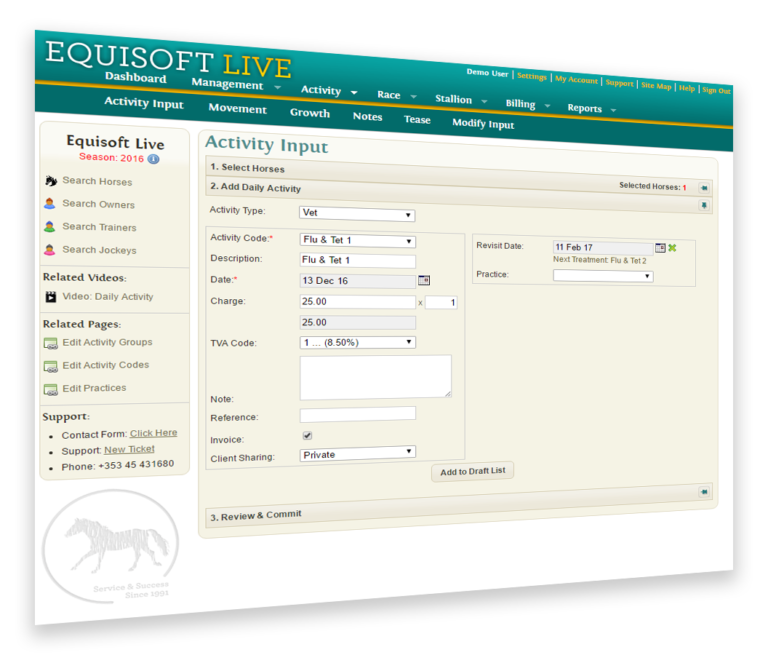 Create invoices based on a horses movements and Activity charges entered on the system
Advanced Ownership Management
The billing system will automatically work out charges due to owners even if they change mid-month.
Options Include:
Individual Tax Settings
Owned Percentage Settings
Keep Charge Percentage Settings
Activity Charge Percentage Settings
Exclude Owners From Tax or Invoicing Entirely