€55/month - Required for all packages
EquisoftLive is the most powerful and intuitive Horse Management System available on the Web today.
Our modular design ensures you only subscribe to the features you require for your business. Optional software packages can be added or removed at any-time and remain under the subscriber's control. The Standard package is the only mandatory component needed to start.
Comes with Online Ticket Support and Video Tutorials.
Calendar overview of all activity work. Reminders for the day & Personal Notes.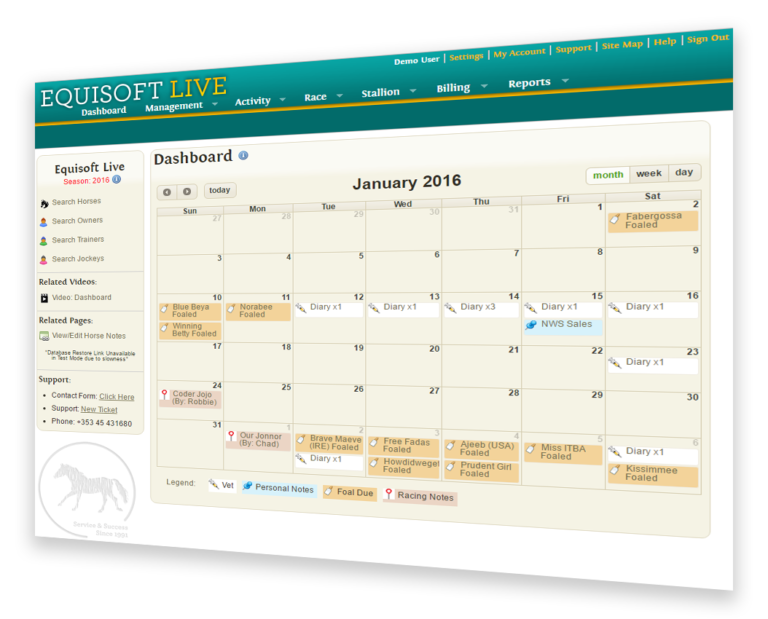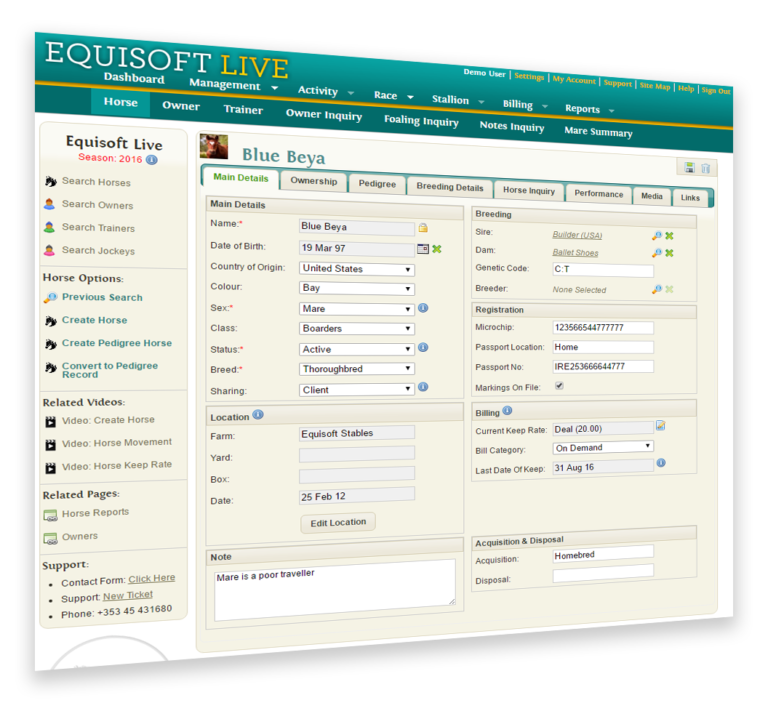 Keep track of all the important horse information including:
Full Pedigree
Ownership
Location Records
Registration Info
Mare Breeding Records and Progeny Tracking
Racing
Notes
Media Attachments for Images/Video & PDF
Record Vet, Farrier, Misc, Notes, Movement, Cover Records, Growth, Teasing details every day with advanced inquiry screens and daily reminders.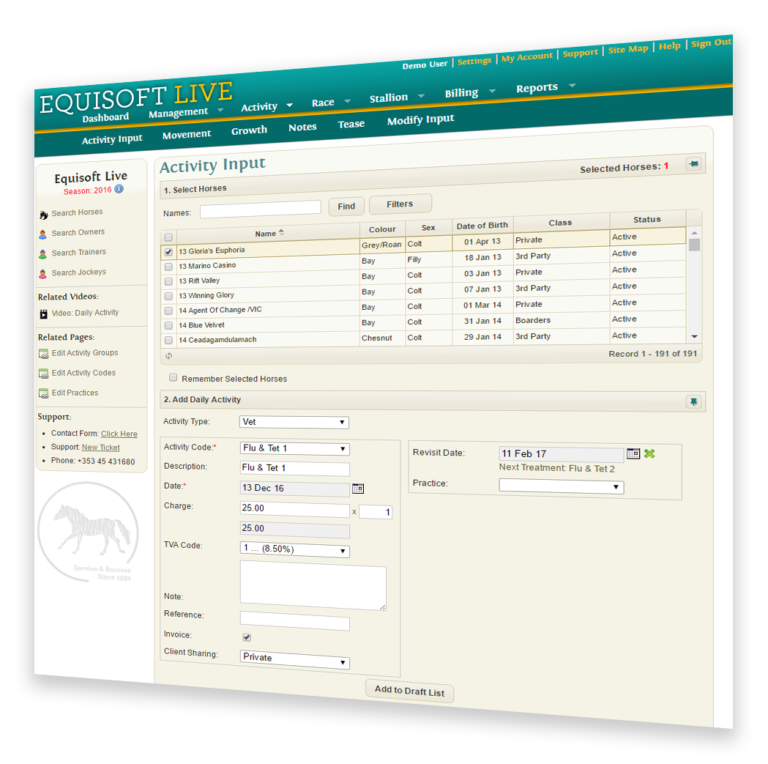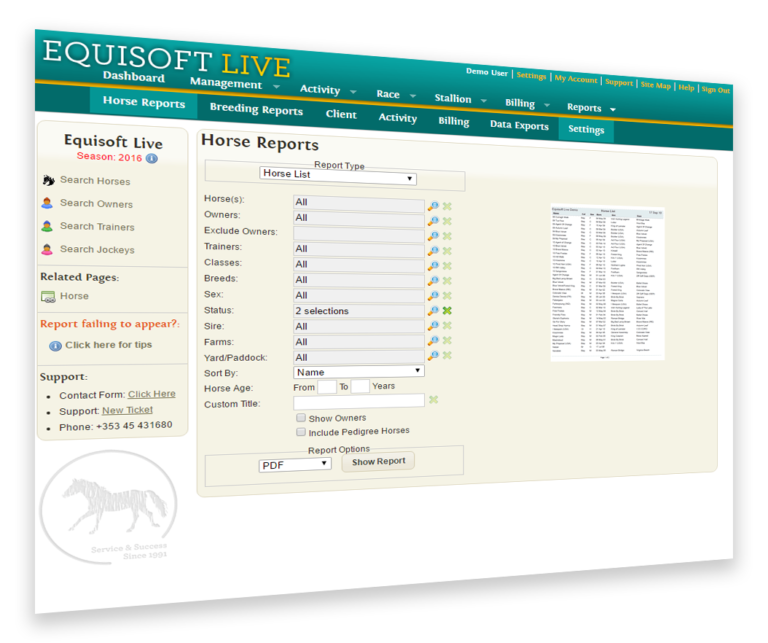 Over 70 Horse Reports including:
Acquisitions
Doorcards
Horse Brochure
Mare Summary
Foaling Schedules
Vet
Farrier
Growth
Notes
Plus many more