€20/month - Optional add-on (requires Standard package)
The Client Portal within EquisoftLive really extends the audience reach, use and benefits of your subscription.
It is an ideal platform for Public Farms or Private Farms & Stables where the principle owner or client(s) are not based at the location. Control of what is displayed and to whom remains under the complete control of the database administrator of the EquisoftLive subscription. The Web pages can be "themed" to include each owners' race colours or farm/company logo.
Reduces costs and phone calls by allowing your clients access a secure portal which will provide selected information related to their horses only.
A Dashboard Calendar is provided for each owner with alerts of significant events, treatments, races, or notes pertaining to each horse in which they have a stake-holding.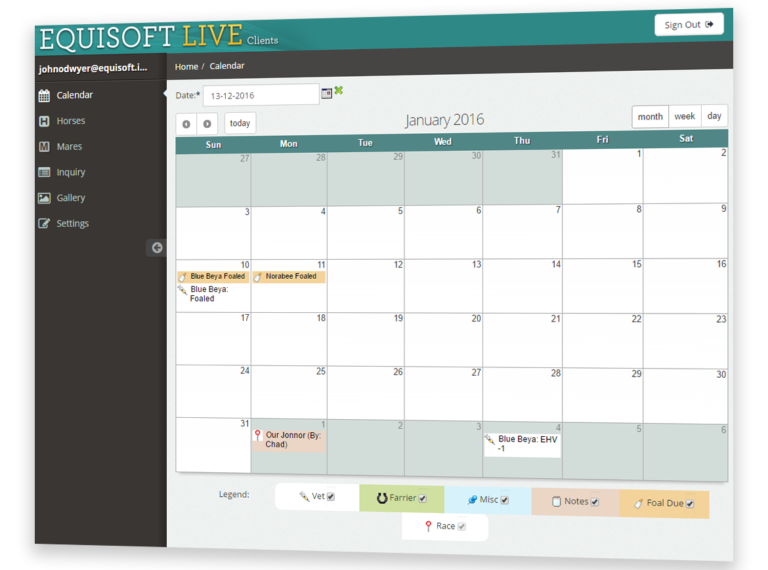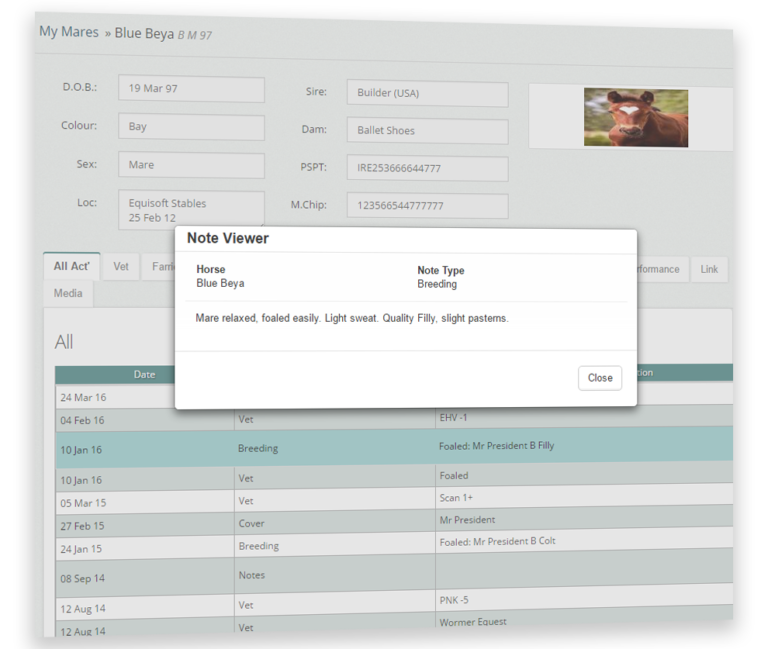 The client portal easily allows you to choose what information is shared with your clients. "Read-Only" access can be granted to each owner to view full details of horses that they are involved with in a secure and confidential manner.
Include basic horse information or choose to include Vet work and notes.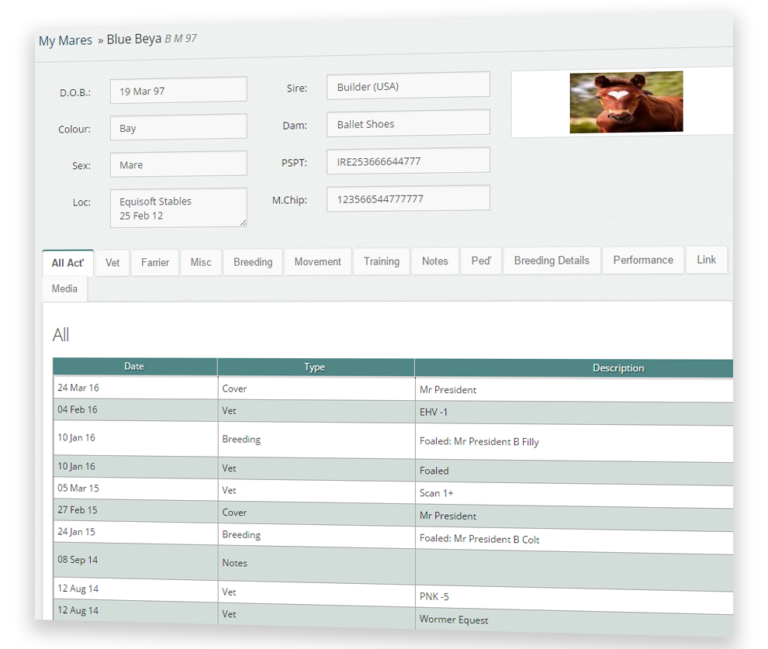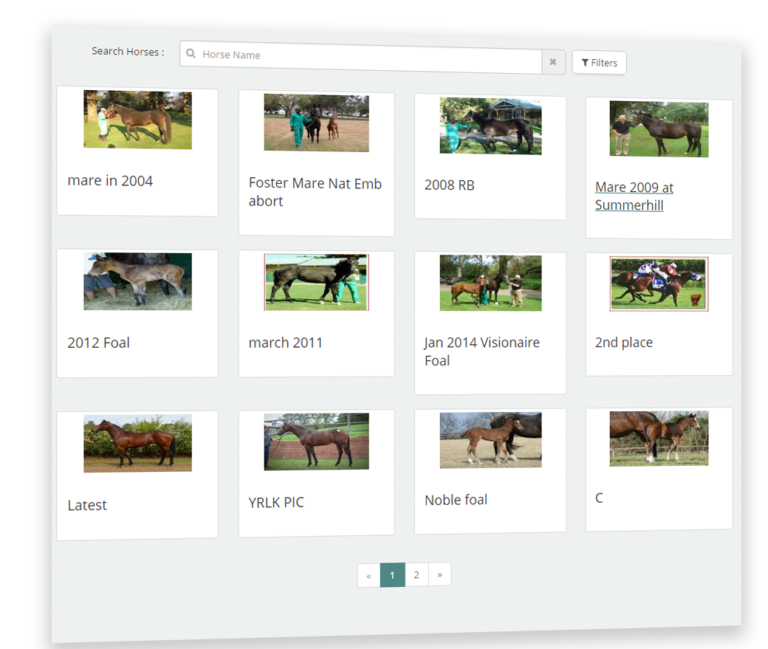 Display photos or PDF files of your clients horses. All Media images and documents you choose to share are included to provide a simple and easy to use horse repository available on the Web and on any mobile device.